Overview
The Bemer Blanket is a lightweight therapy blanket used for vascular treatment of equine athletes. Its unique patented signal increases microcirculation to successfully treat a variety of conditions. Healthy circulation is vital to the health of your horse.
Benefits
Non-invasive and drug-free
Improves microcirculation and vasomotion
Increases oxygen
Enhances nutrient absorption
Removes cellular waste quickly
Increases fitness, endurance, strength and energy
Increases concentration and mental acuity
Reduces stress during competition and transportation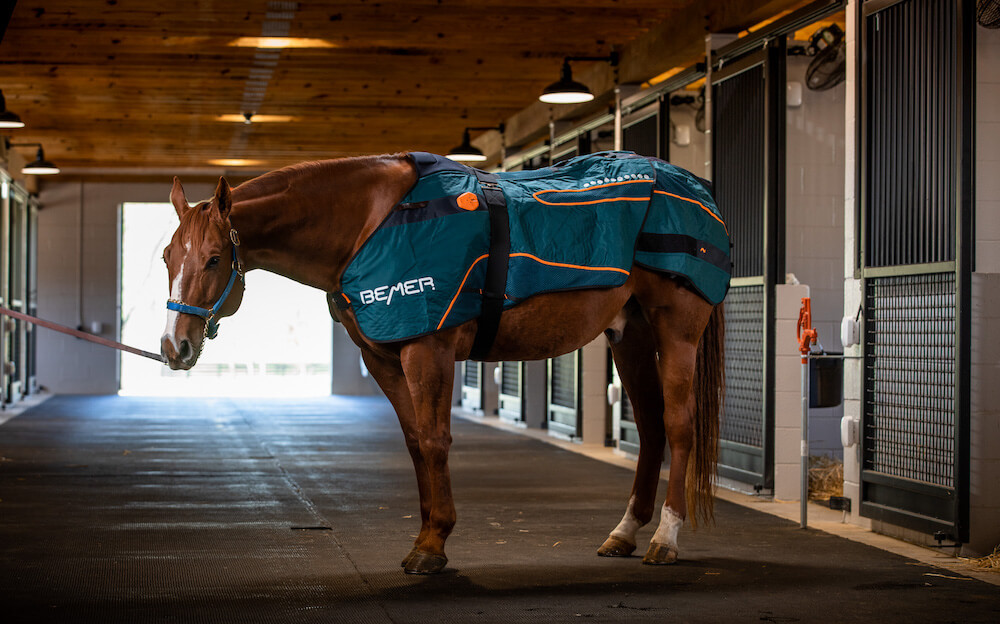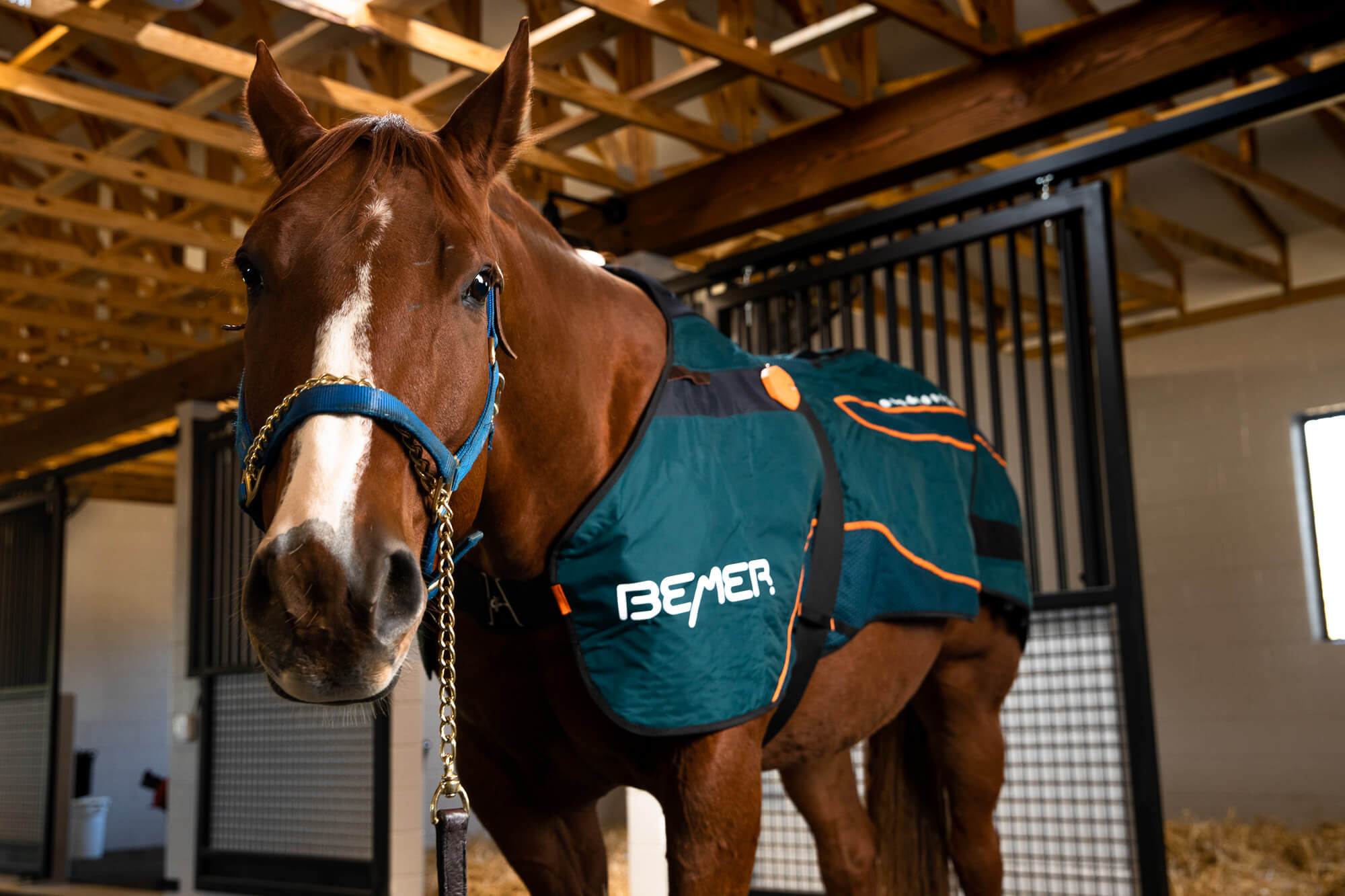 Effective All-Round Therapy
The BEMER Horse-Set promotes healing and recovery, and supports regeneration. It enhances suppleness – a prerequisite for motivation and willingness to learn – so your horse can exercise more effectively. The BEMER Horse-Set also helps your horse relax more easily both before and after exertion. You'll notice the effects on your horse after only a few minutes of application.