Aqua tread hydrotherapy uses an underwater treadmill to provide equine therapy for horse conditioning and rehab. Horse owners, trainers and managers recognize the high value in hydrotherapy and at Foxhall, our aqua tread therapy is delivered through the Aqua Pacer Plus system.

Foxhall's aqua tread services (an underwater treadmill using Aqua Pacer Plus) are particularly effective because of this equipment's ability to elect the use of warm, hot and cold-water therapy, based upon which water temperature is in the best interests of the horse, providing unlimited options for treatment, conditioning and rehabilitation.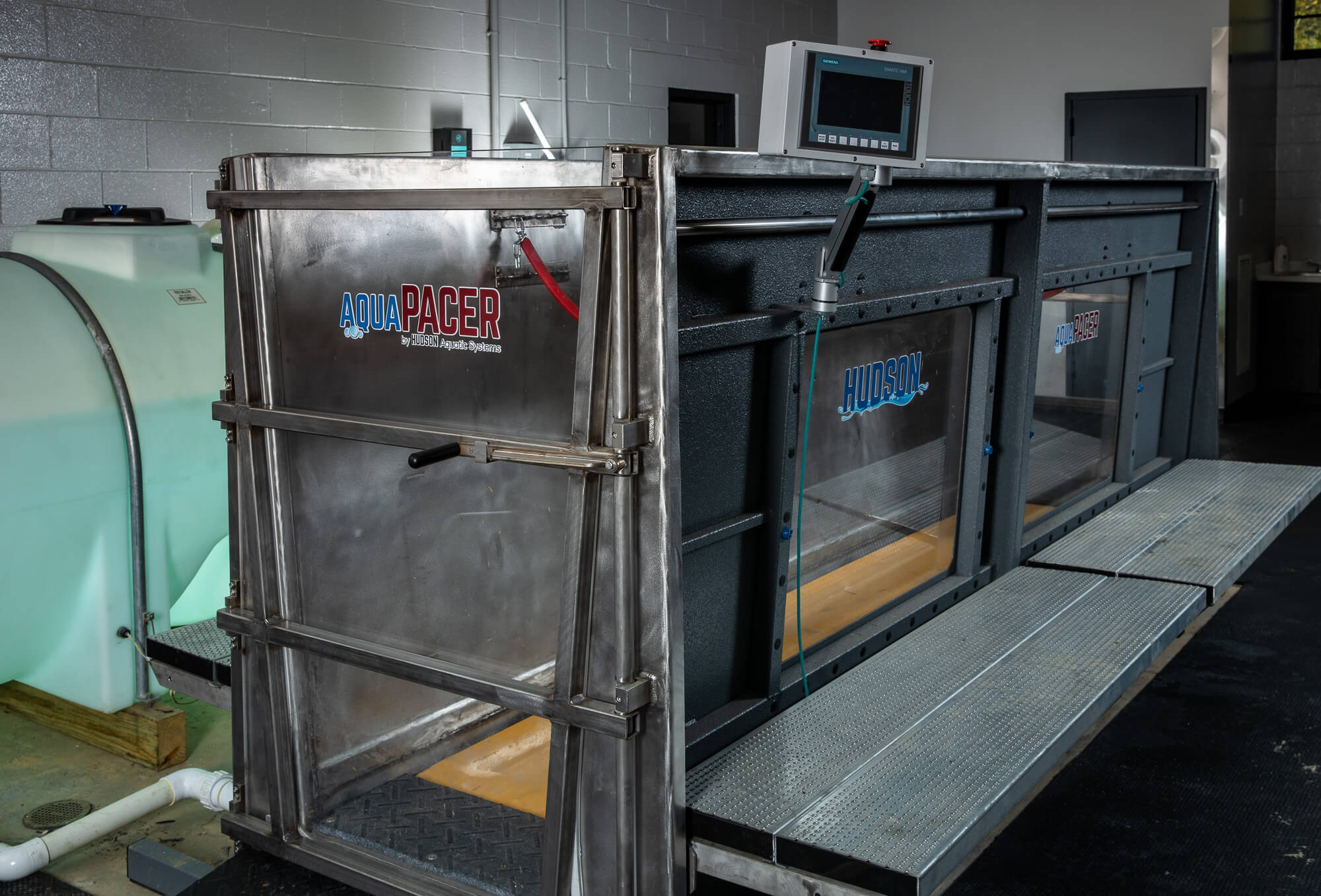 An underwater treadmill using our Aqua Pacer Plus, given the buoyancy of water, less stress will be placed on the bones, joints, ligaments and tendons of the horse. The underwater treadmill will mimic the gait of your horse while the resistance of water will build stamina, strength and endurance.
The natural properties of water reduce the horse's bodyweight for less stress on bones and joints, ligaments and tendons.
The moving treadmill belt mimics the natural movements of the horse's gait, as opposed to other aquatic therapy options, while the resistance of water helps build stamina, strength and endurance.
The resistance of the water also helps build a horse's stamina and mental performance.
This aqua tread therapy can improve mobility and flexibility and help horses to recover on a shorter timeline after surgery.